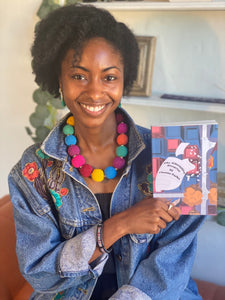 Synopsis:
To Monty, life is about chemistry, and chemistry is about life. As he prepares to graduate from college, his quiet life of study and research is violently interrupted when a brewing social revolution threatens the safety of his family and community. What was once familiar has now become foreign to him as he watches his neighborhood go up in flames amid riots, looting, and civil unrest.
Monty's safe place is his university. And there, he discovers that his friend, Carla, is a part of a secret student organization that aids in relocating people from America to a faraway land known as Carfia. Fearing that his trip to Carfia might be the only way to save himself and his family, Monty takes a leap of faith and agrees to undertake the expedition. Along the journey, Monty meets several revolutionaries who inspire him to think critically about society and how he can use his God-given abilities, some of which he has yet to uncover, to help create the kind of community he and his family can feel safe in—before it's too late.
"The Alternative Blueprint" is a literary fiction coming of age story, written from a Christian world view, geared toward young adults ages 15-21.